Baghdad-born candidate standing for presidency of UK's most powerful Jewish group says more diverse representation is needed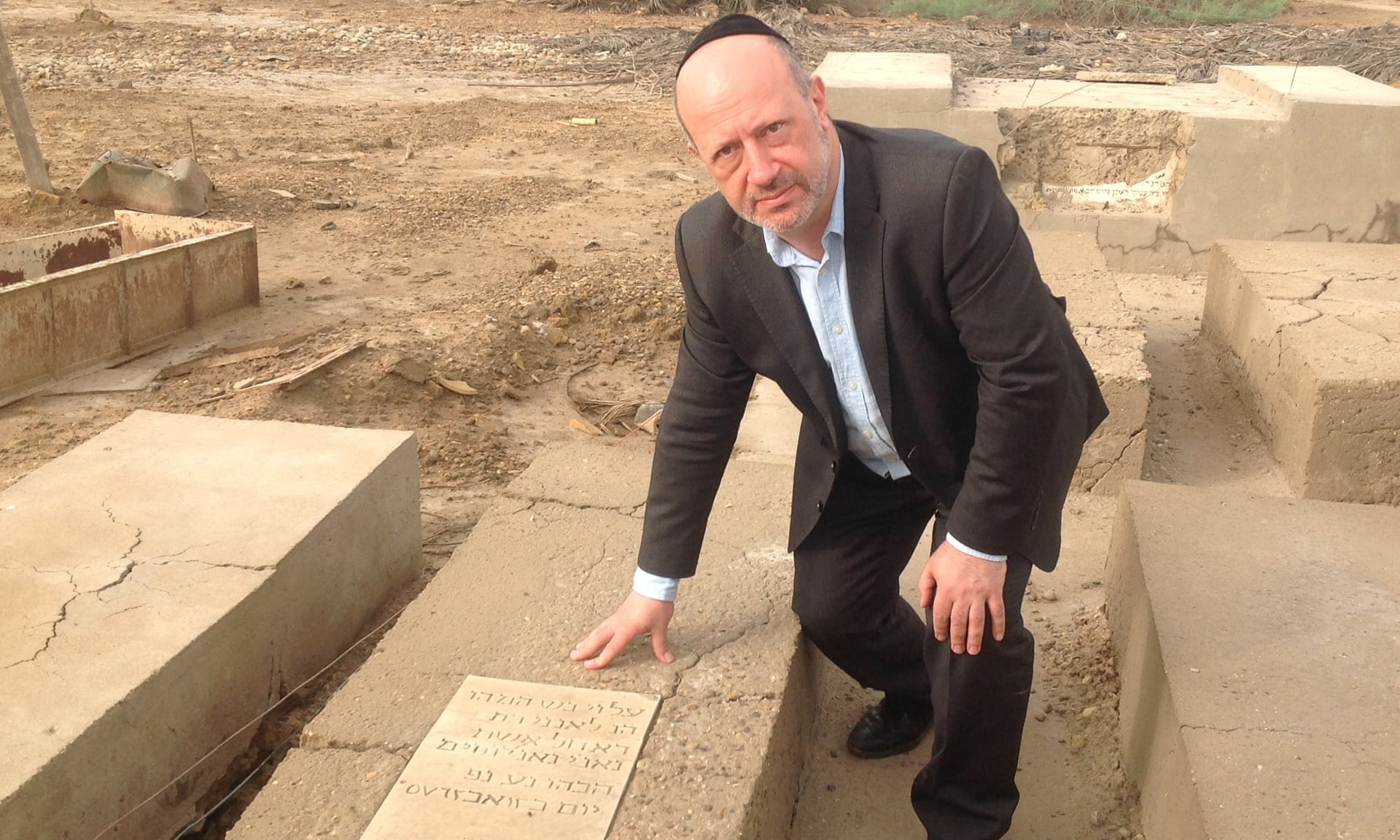 The most influential organisation representing British Jews could soon have its first leader from a Mizrahi – or Arab – background.
Edwin Shuker, one of four candidates campaigning to be the next president of the Board of Deputies of British Jews, was born in Baghdad before fleeing persecution and arriving in Britain as a refugee.
Shuker, whose first language is Arabic, says the board, which has played a crucial role in recent controversies about antisemitism in Britain, must be more diverse and inclusive, and is in urgent need of a change of culture to pay more attention to grassroots concerns within the community. "I want to be a voice for the community, and the authority of that voice comes from carrying all parts of the community, their concerns and aspirations, with you," he told the Observer.
Shuker was born into a dwindling Jewish community in Iraq in 1955. Amid rising tensions in 1971 he escaped with his parents, grandmother and two sisters through the Kurdish mountains into Iran before coming to the UK as a United Nations refugee. He later lived in Israel for six years.
He said his bond with the Middle East was "total and continuing": "My identity is as a Jew from Arabia, and an Arabic and Hebrew speaker."
Acknowledging that his background could be a challenge in next Sunday's election, he said: "It would be a huge cultural step for British Jewry to accept an oriental with a foreign accent to be their president. But I hope we are mature enough for that."
Shuker praised the actions of Jonathan Arkush, the BoD's current president, who has joined forces with the Jewish Leadership Council to forcefully tackle Jeremy Corbyn over antisemitism in the Labour party.
"When Jews stand together, we are a powerful force, and that has been demonstrated in recent weeks. But I don't want our brilliant, creative, vibrant community to be defined by antisemitism or by our enemies."
There were issues of great importance at grassroots level in the community, such as the inclusion of women and the challenges of an ageing community, he said.
"We need to use the example of the antisemitism campaign to demonstrate how much clearer our voice is when we leave our differences behind. There are people who feel their voice is not heard and their presence is irrelevant. I want to change that culture."
The BoD leadership was "top down, and I want to make it bottom up," he said. "We need to listen and unite, and not only when the community is facing an outside danger, but also on issues that are just as important to the welfare of British Jews but aren't getting as much attention."
The current campaign against antisemitism in the Labour party was of critical importance, "but I don't think it can be sustained with such intensity in the long term. We need to look beyond the next headline to other methods of combating antisemitism, such as education in schools.
"We need to build alliances with as wide a range of British society as possible – political parties, Christian, Muslim and other faith communities – against every form of racism. Let's use this crisis as an opportunity to root out any attack on religion, gender and so on."
He said criticism of the actions of the Israeli government was legitimate, but that the Boycott, Divestment and Sanctions (BDS) movement "crosses a red line" into antisemitism because it sought to delegitimise the state of Israel itself.
There were individuals within the UK Jewish community who took issue with Israeli government policies and actions, he said. But it was the job of the BoD president to represent the whole community, and it would be inappropriate for the leadership to publicly criticise Israel. There are four candidates in the BoD election.
by Harriet Sherwood Religion Correspondent @harrietsherwood
Category: Social Issues